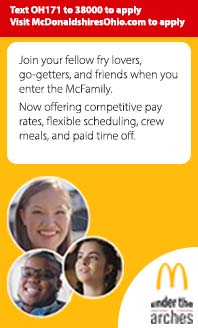 Side Menu Begins
Side Menu Ends, main content for this page begins
Student Registration
Registration for the 2022-23 school year begins May 2, 2022.
Last day to register for the new school year and ensure an on time start is July 29, 2022.
To ensure that your student will start school on the first day, please complete your registration by July 29, 2022. Registrations after August 5, 2022 may result in a later start date.
Welcome! To register your student at Lebanon City Schools, you will need to complete the online application and make a registration appointment for document verification.
You MUST be the custodial parent/legal guardian to enroll a student.
STEP 1: COMPLETE THE ONLINE STUDENT ENROLLMENT FORMS
Complete the online enrollment forms by clicking here. If you do not have a computer or internet access, contact our Registrar at (513) 934-5762 for assistance.
STEP 2: ATTEND IN-PERSON REGISTRATION APPOINTMENT
After you have completed the online enrollment form you will need to make an appointment to present required documentation to the Registrar. Registration appointments will take approximately 15 minutes.
Click here to make an appointment. YOU MUST BRING ALL REQUIRED DOCUMENTS OR YOUR STUDENT CAN NOT BE ENROLLED.
Required Documents
Original birth certificate

Custody papers (if applicable)

Shot/immunization records

Parent/Guardian driver's license or state ID

Proof of Residency** (rental/lease agreement, mortgage/settlement statement, deed, warranty deed, property tax statement, utility bill - water, gas, electric or landline phone only)

IEP/504 Plan/MFE (If applicable for students with Special Needs)
**Proof of Residency must be in the name of the parent and/or legal guardian who is registering the child. If you are living with a family member and/or friend then the person who owns/rents the home must also come in at the time of your registration appointment to sign an affidavit and prove their residency.
Contact the Lebanon City Schools Registrar at 934-5762 with questions and for help.