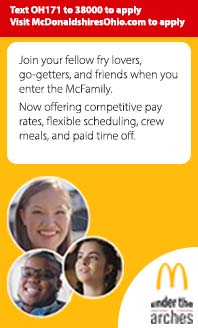 Side Menu Begins
Side Menu Ends, main content for this page begins
Pandemic Flu Response Plan
Influenza or flu is a highly contagious respiratory virus. A pandemic is an epidemic occurring worldwide that usually affects a large number of people in a short period of time. There are various different types and strains of the influenza virus including seasonal, avian and swine (H1N1). All types of flu present similar symptoms (listed below), but the symptoms may be more severe in cases of Avian and Swine flu (H1N1) since the majority of people have no immunity to these strains of the virus. Lebanon City School District has developed this plan to respond to this situation should an influenza outbreak occur in our area.
Symptoms
When a new strain of flu develops, such as swine (H1N1) or avian, there is no vaccine available until it is developed so it is important for people living in the affected areas to take steps to prevent spreading the virus to others. If people are ill, they should stay at home and limit contact with others, except to seek medical care. Healthy residents living in these areas should take the everyday preventive actions listed below.

People who live in these areas who develop an illness with fever and respiratory symptoms, such as cough and runny nose, and possibly other symptoms, such as body aches, nausea, or vomiting or diarrhea, should contact their health care provider. Their health care provider will determine whether influenza testing is needed.
Prevention Strategies
Avoid close contact: Avoid close contact with people who are sick. When you are sick, keep your distance from others to protect them from getting sick too. Teach your children not to share personal items like drinks, food or unwashed utensils.

Stay home when you are sick: Stay home from work, school, and errands when you are sick. Keep sick children at home until symptoms of Influenza are gone. At least 24 hours after they no longer have fever or do not have signs of fever without using fever-reducing drugs. Keeping children with a fever at home will reduce the number of people getting infected.

Cover your mouth and nose: Cover your mouth and nose with a tissue when coughing or sneezing. Throw the tissue in the trash after you use it. Cough or sneeze into your elbow or upper sleeve if there is no tissue.

Wash your hands often: Washing your hands and the hands of your children often will help protect you from germs. Wash your hands with soap and warm water for at least 20 seconds, especially after you cough and sneeze. Alcohol based hands cleaners are also effective.

Avoid touching your eyes, nose or mouth: Germs are often spread when a person touches something that is contaminated with germs and then touches his or her eyes, nose, or mouth.

Practice other good health habits: Get plenty of sleep, be physically active, manage your stress, drink plenty of fluids, and eat nutritious food.
In the event of a pandemic flu:
Lebanon City Schools will work in conjunction with local agencies to enact the Warren County Pandemic Flu Response Plan. Our ultimate goal is to protect the health and safety of our students, staff & community. Through following recommendations by local health agencies, Lebanon's Pandemic Flu Plan aims to reduce the number of illnesses and limit school disruption.

Levels of Response (adapted from the Warren County Pandemic Flu Plan and the Pandemic Influenza Toolkit for Ohio Schools):
Stage One: Mitigation & Prevention
Pandemic flu planning team is put in place
Assure Custodial and busing staff has adequate training & supplies to institute procedures for classroom and bus disinfecting
Educate staff, students and families about pandemic flu, disease prevention and district preparedness
Identify and purchase resources for infection control (i.e. hand sanitizers, masks)
Ensure that adequate hand washing facilities/alternatives are available to staff and students
Stage Two: Preparedness
Frequent contact to be made with Warren County Health Department Infection Control Department to monitor disease occurrence
Custodial staff to institute procedures for classroom disinfecting
Keep staff, families and community informed
Continue to encourage hand washing/disease prevention measures with students and staff
Identify isolation area at each school building
Stage Three: Response
Student's who exhibit signs & symptoms of pandemic flu will be placed in the designated isolation room and parent will be contacted
Masks will be applied to students who exhibit signs & symptoms of pandemic flu if there are more than one student in the isolation room.
Staff caring for ill students to wear N-95 masks
Continue disinfecting procedures
Maintain communication with WCHD concerning disease surveillance
Maintain communication with staff, families and community
Contact WCHD with any suspected or confirmed cases of pandemic flu (as directed by the Health Department)
Contact staff/student families via the emergency phone system (as directed by the Health Department)
Send home bulletins/newsletters as directed by WCHD/Director Pupil Personnel/Student Services
Follow WCHD/CDC recommendations concerning school action/closing
Cancel all school activities/athletic events if advised by WCHD/CDC
Stage Four: School Closure
School closed on direction of WCHD/CDC
All school activities/travel cancelled if advised by WCHD/CDC
Instruct students to take textbooks, workbooks home with them
Encourage parent to have their children avoid congregating in public places like malls while they are not in school
Maintain communication with the WCHD concerning disease surveillance
Update staff/students via emergency phone system and web site
Stage Five: Recovery
Determine staffing needs based on returning student population & provide staff coverage as needed School reopens
District counseling personnel to address student and staff concerns related to pandemic flu
Discourage rumors to alleviate fears as much as possible
Continue disinfecting procedures
Reassure parents, students and staff that the school environment and buses are safe and disinfected
Evaluate effectiveness of pandemic plan and make adjustments as needed
Resources:
Ohio Department of Health (ODH) Swine Flu Information
Centers for Disease Control
Ohio Pandemic Flu
US Government - Pandemic Flu
World Health Organization